Street Fighter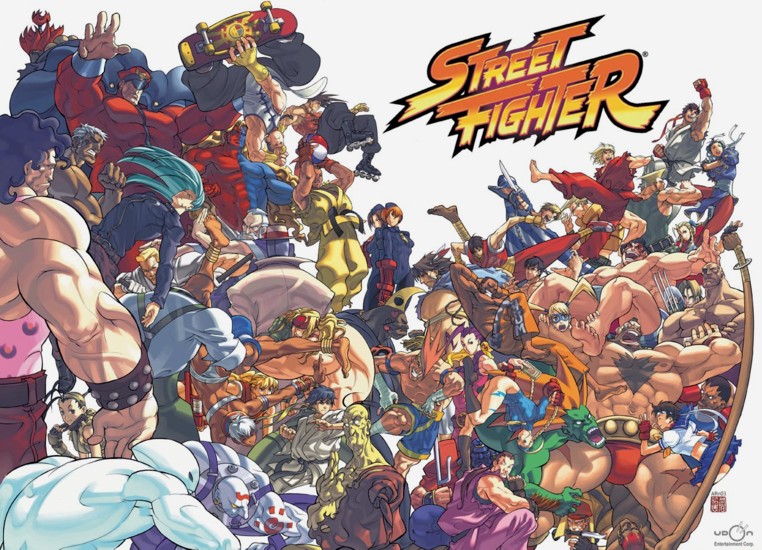 The Street Fighter series The longest running series of fighting games. It has since become one of the most familiar franchises and a Capcom trademark. Street Fighter II in particular revolutionized the entire genre of fighting games.
Stat created by CapoCastillo.


---

Fighters:
Ryu
Ken Masters
Chun-Li
Guile
Zangief
Blanka
Edmund Honda
Dhalsim
M. Bison
Sagat
Vega
Balrog
Akuma
Cammy
Fei Long
T. Hawk
Dee Jay
Charlie Nash
Guy
Dan Hibiki
Rose
Sodom
Birdie
Adon
Sakura
Rolento
Gen
Cody Travers
Rainbow Mika
Karin
Juli
Juni
Alex
Sean Matsuda
Elena
Dudley
Necro
Oro
Ibuki
Yun and Yang
Hugo Andore
Remy
Makoto
Twelve
Q
Gill
Urien
Abel
Crimson Viper
El Fuerte
Rufus
Seth
Gouken

Groups:
Shadowlaw
Mad Gear Gang


---
STREET FIGHTER ® & © 2009 CAPCOM USA, INC. All Rights Reserved. FINAL FIGHT ™ & ® 2009 CAPCOM U.S.A., Inc. All rights reserved. RIVAL SCHOOLS ™ & © 2009 CAPCOM CO., INC. All Rights Reserved. DARKSTALKERS ™ & © 2009 CAPCOM CO., INC. All Rights Reserved. Udon Images © Udon Entertainment CORP. All Rights Reserved. All images, music, characters credited to their respected owners.